Today, the Chairman of SEGITTUR, Enrique Martínez Marín, awarded the president of the Consortium for Strategies for the Development of Ribera de Navarra (EDER), Alejandro Toquero, in the presence of the councillor for the Economic and Business Development of the Government of Navarra, Manuel Ayerdi, the Smart Destination designation for Ribera de Navarra, after the destination exceeded the Smart Destination methodology requirements.
The Smart Destinations project is an initiative vigorously promoted by the Secretary of State for Tourism to contribute towards making Spanish destinations more competitive.
Ribera de Navarra received the designation following the production of a diagnostic report in which the level of compliance with Smart Destination methodology was analysed in the five categories it works with: governance, innovation, technology, sustainability and accessibility.
.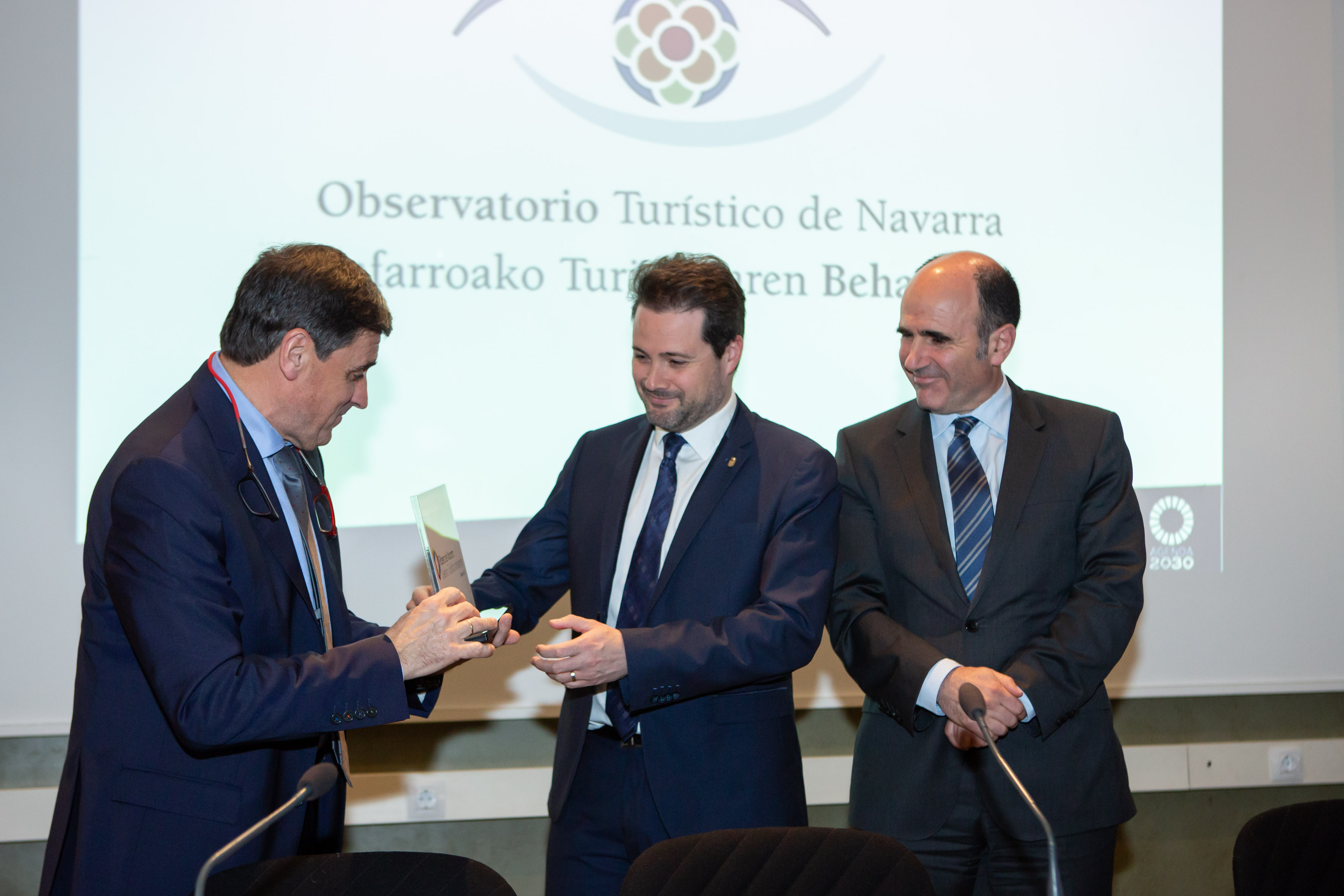 The diagnostic report shows that Ribera de Navarra stands out for its work in sustainability, where it exceeded the average of other destinations assessed against this methodology, while it needs to boost actions in the technology and innovation categories.
In terms of governance, the report notes that managing a region formed of 26 municipalities is complex, while also highlighting that the strategic planning carried out with them all is helping to make it attractive as a tourist destination.
Regarding innovation, the report proposes introducing this element to the management processes of the destination's managing body, although it praises the work carried out to create new distinctive tourist products.
In technology, work has been undertaken to introduce technological infrastructure to improve the destination's connectivity. However, there is still some way to go, particularly in online promotion, although the report praises the tourist information system developed by the Tourist Observatory of Navarra.
The destination received its highest score for sustainability, since Ribera de Navarra is investing in preserving its heritage, as well as improving the environment, while its cross-cutting sustainability strategy, in line with the Sustainable Development Goals (SDGs), was noted.
On the other hand, the report highlights the integration of accessibility as an essential part of all projects, although there is a lack of connection between actions.
According to the Chairman of SEGITTUR, the work Ribera de Navarra has undertaken to become a Smart Destination "represents an investment in the development of sustainable tourism and brings with it a series of benefits, including an enhancement of the destination through innovation and technology, increased competitiveness, improved efficiency, higher quality stays for visitors and a better quality of life for residents."